Winner to be announced on April 8th!!!
411 Entries were received this year. After an exciting judging session, our winner was chosen. This will be announced on April 8th at 8:00 pm!
Until then, here are some honorable mentions.
---
Scripps Mesa Fireworks is proud to announce the the 2019 T-Shirt Design Contest
This Contest is open to children in grades K-5
This is our third year for the contest and we have had winners Melody, from Jonas Salk Elementary (2017) and Vidhu from Hickman Elementary (2018). Click the year to see their designs!
This is a great opportunity for a deeper involvement in your community. We hope to have more schools providing entries and more children participating in the contest.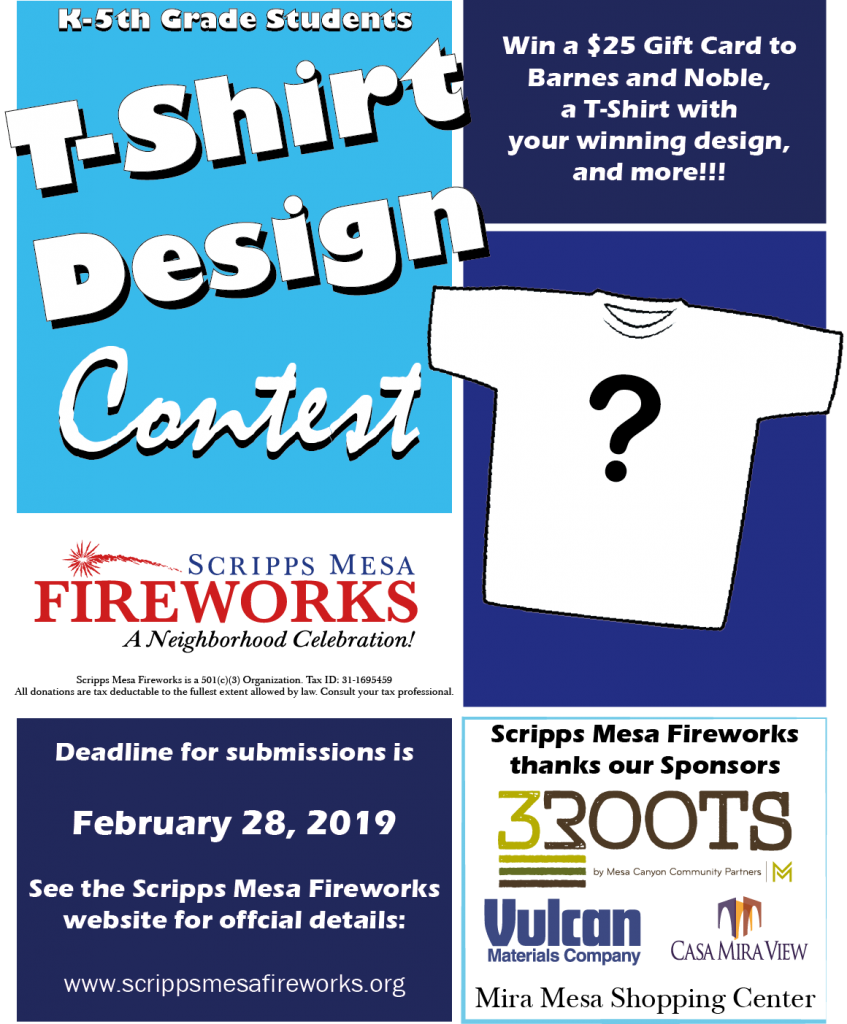 The winner will receive a shirt with their design, and a $25 gift card to Barnes and Noble. The winning teacher of the student also gets a gift card too!
Click here to download the entry form, complete your design, and mail it to
Scripps Mesa Fireworks
ATTN: T-Shirt Design Contest
PO Box 261264
San Diego, CA 92126
---
All entries must be postmarked by February 28, 2019
Entries can also be picked up at your local schools, at the Mira Mesa Library or Grocery Outlet in Mira Mesa.
---